Jack Civiletto sings Sinatra

Jack Civiletto presents an evening of musical favorites made famous by an entertainment giant, Frank Sinatra. Jack has captured the true style, and sound that was uniquely Sinatra. More importantly, Jack's growing popularity is a result of his distinctive trademark presentation that connects him with his audience at every show.

Jack's show can be present three different ways. For the smaller venue or party with limited space Jack performs singing to music tracks. If the venue or the party has more room and a bigger demand Jack can perform with a piano trio backing him up. For the very special event Jack performs with an orchestra, The Pyramid Band, ranging in size from 9 to 18 pieces. As part of either show Jack performs all the Sinatra favorites as well as music made famous by Bobby Darin, Tony Bennett, Dean Martin, Harry Connick along with several other artists in that style. When Jack performs with The Pyramid Band the show also includes many big band and swing tunes that have been a long time trademark of The Pyramid Band.
---
​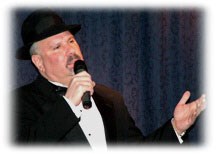 Jack Civiletto is a huge drawing attraction at many of the finer restaurants, night clubs, and lounges throughout the Western New York area. Jack is always a well received performer at many area private clubs and private country clubs. Jack has displayed his limitless entertainment style in concerts with his big band at the Tralf Music Hall, the Rapids Theatre and many area Town Parks. Jack has entertained at numerous weddings, anniversary parties, corporate parties, community celebrations as well as special events at venues like Ralph Wilson Stadium, the Seneca Niagara Falls Events Center and the Pro Football Hall of Fame.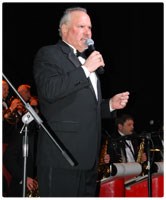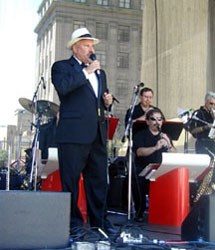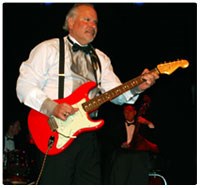 - Buffalo and WNY's most trusted name in entertainment since 1968 -